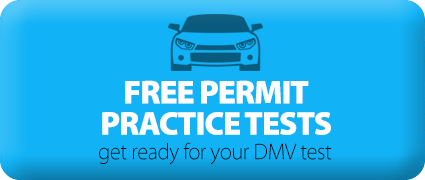 The New Madrid County Library is announcing a partnership with Driving-Tests.org, a company dedicated to driver safety and education, to offer free DMV practice tests to library patrons, starting October 15, 2015. The new service includes free tests, written specifically based on the state DMV materials, and is the only site of its kind to include accessibility tools that allow users to hear selections read aloud, make them into MP3s, translate pag
es into other languages, magnify text, and mask sections of the screen for greater visibility on driving practice tests.
Availability and accessibility is important to the creators of Driving-Tests.org, as the site is designed to help new drivers study state manuals and take driving practice tests based on the real DMV written exams. This partnership allows the New Madrid County Library to harness the power of Driving-Tests.org's specialized practice exams to turn new drivers into safer drivers.
The new program will work as an outreach for several valued groups of patrons, such as teens, those with disabilities, those who participate in the library's programs for seniors and need to take a renewal exam, and patrons at every other stage of life.
Please click the link below to get started.

http://nmcl.driving-tests.org/
ABCmouse.com: The award-winning ABCmouse.com curriculum is designed to help young children (ages 2–7+) build a strong foundation for academic success. ABCmouse.com is 100% educational, with more than 4,000 learning activities across all major subject areas-reading, math, science, social studies, art, and music. Best of all, kids love it. And it's free to use in this library! From Age of Learning, Inc.  AVAILABLE FOR IN LIBRARY USE ONLY AT GIDEON, NEW MADRID, AND PORTAGEVILLE.
What's the next book in the series you're reading? New Madrid County Library is now offering eSequels, an online service through our website, that allows patrons to see what title is next in a series. Click on the above picture to access the service.
http://www.tumblebooklibrary.com/autologin.aspx?userid=WDsW3H7CTTjMdLDShM05bQ%3d%3d
 EBSCO  http://search.ebscohost.com/login.aspx?authtype=ip,cpid&custid=072-160
HeritageQuest (Geneology and historical research)  http://www.heritagequestonline.com
LearningExpress  (Online practice tests, job and career resources) http://www.learningexpresslibrary.com
Committee on Access to Family Courts  (Self representation in the State of Missouri) www.selfrepresent.mo.gov
Glassdoor (Career resources)   www.glassdoor.com